YOUR COMFORT,

OUR PRIORITY.
Same Day Heating, AC, Plumbing And Electrical Services Since 1989
EXPERIENCE THE SILA DIFFERENCE
Flexible Financing Options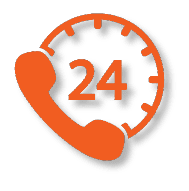 Providing award-winning same day service and home comfort solutions since 1989!
WHAT OUR CUSTOMERS SAY ABOUT US
The technicians were excellent and gave us first rate service.
Nea Ahern,
2023-09-29T12:48:52.339Z
I signed up for the end of the season AC tune up special. The technician that arrived from SILA was Michael Leonard and he was fantastic, he went above and beyond what I was expecting. I've used SILA recently for HVAC and plumbing services and I'm very pleased.
Paula Mcgrail,
2023-09-29T00:05:36.106Z
Tony was fantastic. I had confidence in his technical skills as he has been with Sila for 15 years, but he also brought excellent communication, an understanding of what matters a lot to the customer, and a great sense of humor, which I appreciated and enjoyed.
J.P. Gabarro,
2023-09-28T23:53:44.934Z
Sila replaced my furnace and ac last year. They came today for the annual maintenance and they are always so fantastic. Friendly, informative and professional!
Lindsey Richardson,
2023-09-27T18:22:46.948Z
I am SOOO impressed by this company, NGL. Had to search for a company that knew how to put a central air system (high velocity) into an older home (1980s). Was not interested in the easy but ugly in/out ductless mini-split system. Sila took care of everything- this was obviously NOT their first rodeo. Project manager, Graham (sales), foreman Josh, working team- shoutout MARK!- everyone knew what to do and how to do it. I never even saw them take a break or sit down. Problems addressed immediately and thoughtfully. Highest recommendation. Oh- and cleanup? Vacuumed, picked up, walk-throughs, 10/10.
Mona Wechsler,
2023-09-27T18:15:29.324Z