YOUR COMFORT,

OUR PRIORITY.
Same Day Heating, AC, Plumbing And Electrical Services Since 1989
EXPERIENCE THE SILA DIFFERENCE
Flexible Financing Options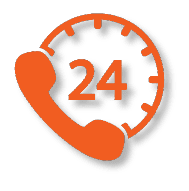 Providing award-winning same day service and home comfort solutions since 1989!
WHAT OUR CUSTOMERS SAY ABOUT US
Sila is an excellent company to work with. They just finished installing a new A/C system and like with the combi boiler they installed two years ago they did it on an emergency basis one day after calling them for help. Justin and Jimmy did my A/C install this week and were professional and friendly. Sila isn't the cheapest option for HVAC installations, but you get what you pay for with top quality equipment, installation, and maintenance.
Tom Ames,
2023-06-02T18:59:40.982Z
Brian was awesome! He explained in terms that were easy to understand!
Lina Pagliuca,
2023-06-01T19:09:34.830Z
Eric was timely, respectful, and did a fantastic job. Look forward to using Sila again.
Kyle Lange,
2023-05-30T18:01:24.996Z
Rob was great. Very professional and helpful. He answered all my questions and fixed my Central AC part replacement! Would highly recommend!
Jennifer Carton,
2023-05-30T00:18:07.362Z
I had a high velocity air conditioning system installed last year. It came with five years' worth of annual checkups, and this year's was done in April. We haven't had to use the system much because it wasn't hot enough, but this weekend it was - and it stopped working. I called in on Memorial Day and one of their technicians, David, was here a few hours later. Turns out a drain was clogged. He had it cleaned up and going in less than half an hour, and also left me a manual for my programmable thermostat which the original installers did not. I'm extremely happy with the professionalism and service and highly recommend this company!
Ingrid Marstaller,
2023-05-29T18:50:25.427Z